Claudia
Zimmermann
Research Professional - Paleolimnology
Phone : 418-656-2131 #5809
Fax : 418-656-2978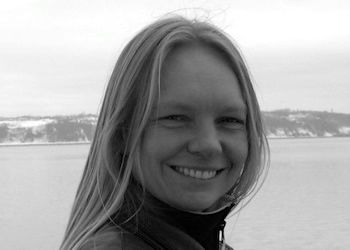 Education:

M. Sc. Geography (2000)
Université Laval, Québec, Canada / Universität des Saarlandes, Germany
Specialization: Biogeography
Research Interests:

Paleolimnology, diatom analyses, paleoecology, paleoclimate, macrofossil analyses
Publications:

Zimmermann C., Jouve G., Pienitz R., Francus P. & Maidana N.I, 2015. Late Glacial and Early Holocene cyclic changes in paleowind conditions and lake levels inferred from diatom assemblage shifts in Laguna Potrok Aike sediments (southern Patagonia, Argentina). Palaeogeography, Palaeoclimatology, Palaeoecology, 427: 20-31. DOI: 10.1016/j.palaeo.2015.03.006.

Zimmermann C., Poulin M. & Pienitz R., 2010. Diatoms of North America: The Pliocene-Pleistocene freshwater flora of Bylot Island, Nunavut, Canadian High Arctic. Iconographia Diatomologica no. 21. Gantner Verlag, Ruggell, Liechtenstein. 407 pp.

Lavoie C., Zimmermann C. & Pellerin S., 2001. Peatland restoration in southern Québec (Canada): A paleoecological perspective. Écoscience 8(2): 247-258.

Zimmermann C. & Lavoie C., 2001. A paleoecological analysis of a southern permafrost peatland, Charlevoix, Quebec. Canadian Journal of Earth Sciences 38: 909-919.