Eric
Rehm
Senior research assistant (CERC-ULaval) Remote Sensing
Phone : 418-656-2131 ext. 5193
Fax : 418-656-2339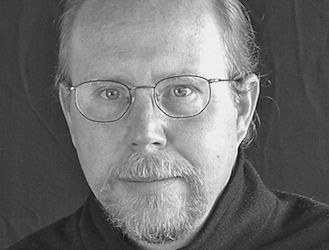 Education:
University of Washington, Applied Physics Laboratory
juin 2004 – janvier 2013 (8 ans 8 mois)Seattle, Washington

My recent PhD thesis developed a method for inverting hyperspectral radiometric measurements of the marine light field for a) inherent optical properties of (absorption, backscattering) and b) changes phytoplankton community structure versus time. This method was then applied to in situ radiometric measurements taken from a Lagrangian mixed-layer float during the 2008 N. Atlantic Bloom Experiment.
Experiences:
Senior Researcher - Thomson, Corporate Research
mars 2003 – juin 2004 (1 an 4 mois) Technicolor, Burbank, California

Audio-visual metadata standards development with applications to digitized film color correction.
CTO, Singingfish Technicolor 2000 – 2003 (3 ans)

Chief Technical Officer Singingfish.com
1999 – 2003 (4 ans)

Member of Technical Staff Equator Technologies, Inc.
1996 – 1999 (3 ans)
Embedded software development for video-rate DSP chip. Real-time operating system design and development. Contributions to chip I/O system architecture , QuickTurn-based chip debugging.

Senior Software Engineer - Digital Equipment Corporation
juillet 1987 – mars 1996 (8 ans 9 mois)
Research Interests :
Ocean optics, physical and biological oceanography, phytoplankton functional types, radiative transfer theory, metadata, software engineering, data analysis, inverse methods, MATLAB, HydroLight.
Publications: