Samuel
Gagnon
PhD Student
Phone : 418-656-2131 #4508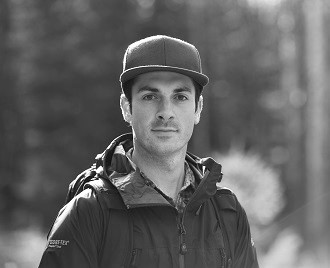 Education:
Ph.D. Geography (since 2015) Université Laval
Thesis topic : Climate change and ecological interactions affecting permafrost temperature regime and ice-wedge activity in the Narsajuaq river valley, Nunavik, Canada
Supervisor : Michel Allard (ULaval)

M.Sc. Geography (2013-2015) Université Laval
Thesis topic : Measurement of permafrost greenhouse gas emissions through a new automated system of closed chambers
Supervisor : Michel Allard (ULaval) and Esther Lévesque (UQTR)

B.Sc. Environmental science (2010-2013) Bishop's University
Research interests:

Permafrost
Ice wedges
Geomorphology
Ecology
Research Experience:
Research assistant (2013). Permafrost geomorphology (prof. Michel Allard, ULaval)
Teaching assistant (2015). Introduction to physical geography (prof. Michel Allard), Université Laval
Publications :
Gagnon, S., M. Allard and A. Nicosia (2017), Diurnal and seasonal variations of tundra CO2 emissions in a polygonal peatland near Salluit, Nunavik, Canada, Arctic Science, 1-15, doi: 10.1139/AS-2016-0045.

Gagnon, S., E. L'Hérault, M. Lemay, and M. Allard (2016), New low-cost automated system of closed chambers to measure greenhouse gas emissions from the tundra, Agricultural and Forest Meteorology, 228-229, 29-41doi:10.1016/j.agrformet.2016.06.012.