Andéol
Bourgouin
PhD
Marine ecology
Phone : 418-656-2131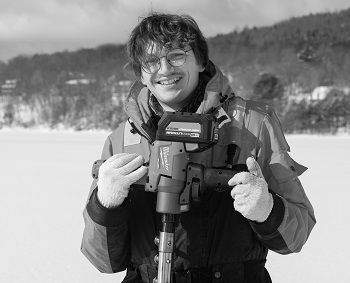 Research Interests

My thesis focuses on the distribution of, and search for, prey by North Atlantic right whales. I create modeling tools to determine the impact of ecological processes and currents on the distribution of Calanus copepods, and use those models to understand how right whales find these copepods.
I ultimately aim to combine the use of models and fieldwork to study the ecology of remote areas including deep, polar and sub-polar ecosystems.
Education

2021 - present
PhD in Oceanography
Université Laval, Canada
Depth distribution of Calanus copepods and North Atlantic right whales foraging areas

2020
Master thesis
Universitetet i Bergen, Norway
Modelling the ecological niche of Greater Argentine (Argentina silus, actinopterygian) in terms of depth, according to its food acquisition strategy.

2018 - 2020
Master Modelisation in ecology
University Rennes 1, France


Research Experience

Engineer (2021)
Spatial modelling of benthic communities in the French Southern Lands
Museum National d'Histoire Naturelle, Paris


Awards

2017
1st prize in the national "Youth and Science" popularisation competition.