August, 2017
UMI Takuvik has been awarded a grant from the Prince Albert II of Monaco Foundation to support the dissemination of its educational activities throughout Europe, the Canadian Arctic, southern Canada and France, under the responsability of Julie Sansoulet. Scientific educators will be going from school to school, offering activities on the themes developed within the laboratory (impact of climate change on terrestrial and marine ecosystems in the Arctic). The AOA site, as well as activities related to plastic pollution and invasive species in the context of climate change will be the central points of the program.
June, 2017
The UMI Takuvik is part of Nunataryuk, a multidisciplinary project funded by the European Commission's Horizon 2020 program, dealing with the theme of "permafrost thaw and the changing Arctic coast, science for socioeconomic adaptation". Takuvik will be responsible for the "Subsea permafrost" worckpackage, led by Atsushi Matsuoka and Marcel Babin, which aims to capitalize on field observations and other research over the past 15 years to derive quantitative constraints to better understand the vulnerable subsea permafrost system, moving toward a scientific basis for credible projections of its future trajectory.

February, 2017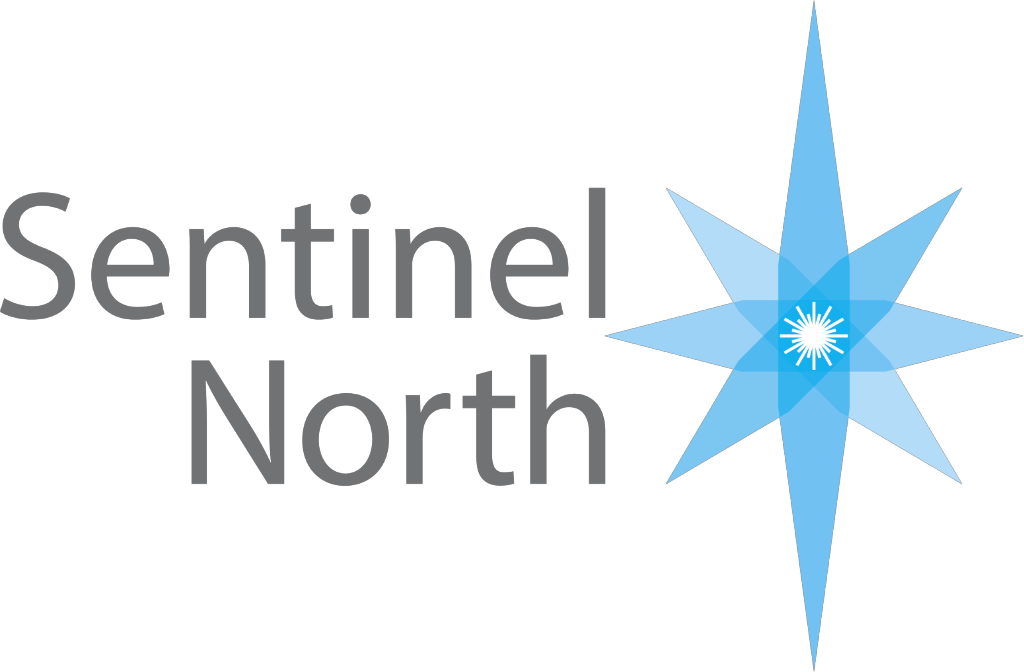 All the researchers and professors from Takuvik international joint laboratory are involved in Sentinel North research projects. With funding of $98 million over seven years by the Canada First Research Excellence Fund, the Sentinel North Strategy allows Université Laval to draw on over a half-century of northern and optics/photonics research to develop innovative new technology and improve our understanding of the northern environment and its impact on human beings and their health. Note that Jean-Éric Tremblay will be the leader of the BriGHT project (Bridging Global change, Inuit Health and the Transforming Arctic Ocean, see 3.3), Johann Lavaud will lead the project called "The use of diatom microalgae for improving the treatment of the light-driven dysfunctions of the biological clock in Arctic human populations" (see 2.3).
January, 2017


The UMI Takuvik is part of INTAROS, a multidisciplinary project funded by the European Commission's Horizon 2020 program, that will develop an integrated Arctic Observation System (iAOS) using atmosphere, ocean, cryosphere and terrestrial data from an international consortium of laboratories. Takuvik will be responsible for validating existing bio-optical data collected in Baffin Bay during oceanographic campaigns and to support the deployment of Bio-Argo floats in the region by providing satellite data on a daily basis before and after their launch. ArcticNet and Université Laval are also involved in this project.
November 4-6, 2016
Julie Sansoulet, in charge of Humanities projects at Takuvik International Joint Laboratory, participated in the 17ème Forum international Science et société, organized by the "Association Francophone pour le Savoir - ACFAS". It was a great opportunity to transfer knowledge to graduate students. Consult the program and photos (facebook) for this event!
November 2016
Congratulations to Moritz Schmid who won the John Davies W Memorial Award of the Society of Naval Architects and Marine Engineers (SNAMES), Arctic Section!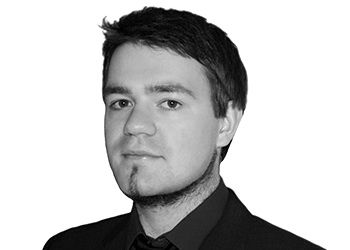 Moritz received this award for PhD studies on underwater imaging of plankton in the Arctic and the development of a machine learning model which automatically identifies species in the images. Combined, these technologies can provide an unprecedented insight into the Arctic ecosystem. He is supervized by Louis Fortier.
October 20-21, 2016
The Takuvik Scientific Committee (CS) visited Université Laval in late October. This meeting was an opportunity to inform our collaborators about Takuvik activities, and for the CS members to give recommendations about our ongoing and future projects. The members of the committee are: Bruno Blanke (Directeur adjoint scientifique océan atmosphère CNRS), Pascale Delecluse (Directrice de l'INSU-CNRS); Marie Audette (Vice-rectrice adjointe, Université Laval) – Martin Fortier (Sentinelle Nord); Louis Legendre (Professeur émérite U.Laval/LOV), Gerhard Krinner (DR CNRS LGGE), Kim Juniper (Professeur, School of Earth and Ocean Sciences, University of Victoria) and Yves Bégin (Centre Eau Terre Environnement, INRS).
October 2016
Congratulations to Deo Florence Onda who won the "Green Talents – International Forum for High Potentials in Sustainable Development" prize.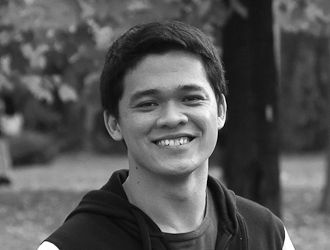 Deo received this award for his PhD studies on marine microbial ecology, with emphasis on elucidating eukaryotic microbial diversity, biogeography and their potential roles in different ecological processes. He is supervised by Connie Lovejoy.
September 2016
Canal Savoir's" La recherche par-delà les frontières" program highlights the centers of excellence of the three International Joint Laboratories (UMI) in Québec: The Center for Mathematical Research (UMI-CRM) at the Université de Montréal, which is interested in fundamental research and its application; UMI-Takuvik at Université Laval which works to better understand the impact of climate change in the Canadian Arctic; and UMI-LN2 at the Université de Sherbrooke which is interested in nanotechnologies and nanosystems.
September 2016
Welcome to Philippe Archambault, a Professor in the Biology Department at Université Laval! At Takuvik, Philippe will conduct studies on marine biodiversity and ecosystem functionning, and the impact of global change on marine ecosystems.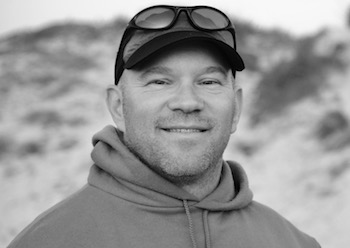 July 2016
After more than three months in the Hamlet of Qikiqtarjuaq, the last three members of the GreenEdge squeezed the last bit of equipment into the container that was to be transported back to Québec City by Sealift and said goodbye to the community for another year. Between April 20 and July 27, more than 50 students and researchers from six French research institutions and three Canadian universities lived and worked in close harmony, studying the biogeochemistry, ecophysiology and physics of the Arctic Ocean as the ice receded and the seasons changed.
Between June 3 and July 14, 2016, CCGS Amundsen was dedicated to the GreenEdge project. Fifty-three students and scientists participated in the oceanographic mission in Baffin Bay. GreenEdge's principal investigator, Marcel Babin, served as chief scientist for the first leg and Jean-Éric Tremblay took over for the second half of the mission.
Visit the expeditions' blog:
June 2016
Welcome to Béatrice Saint-Cricq, directrice de recherche CNRS! At Takuvik, Béatrice will be in charge of developing partnerships between CNRS and Université Laval in the framework of Sentinelle Nord.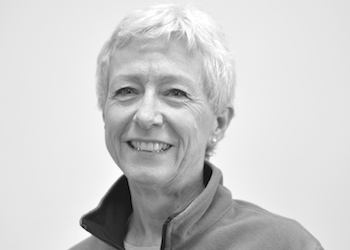 April 2016
The new Takuvik brochure is online. We invite you to consult or download it.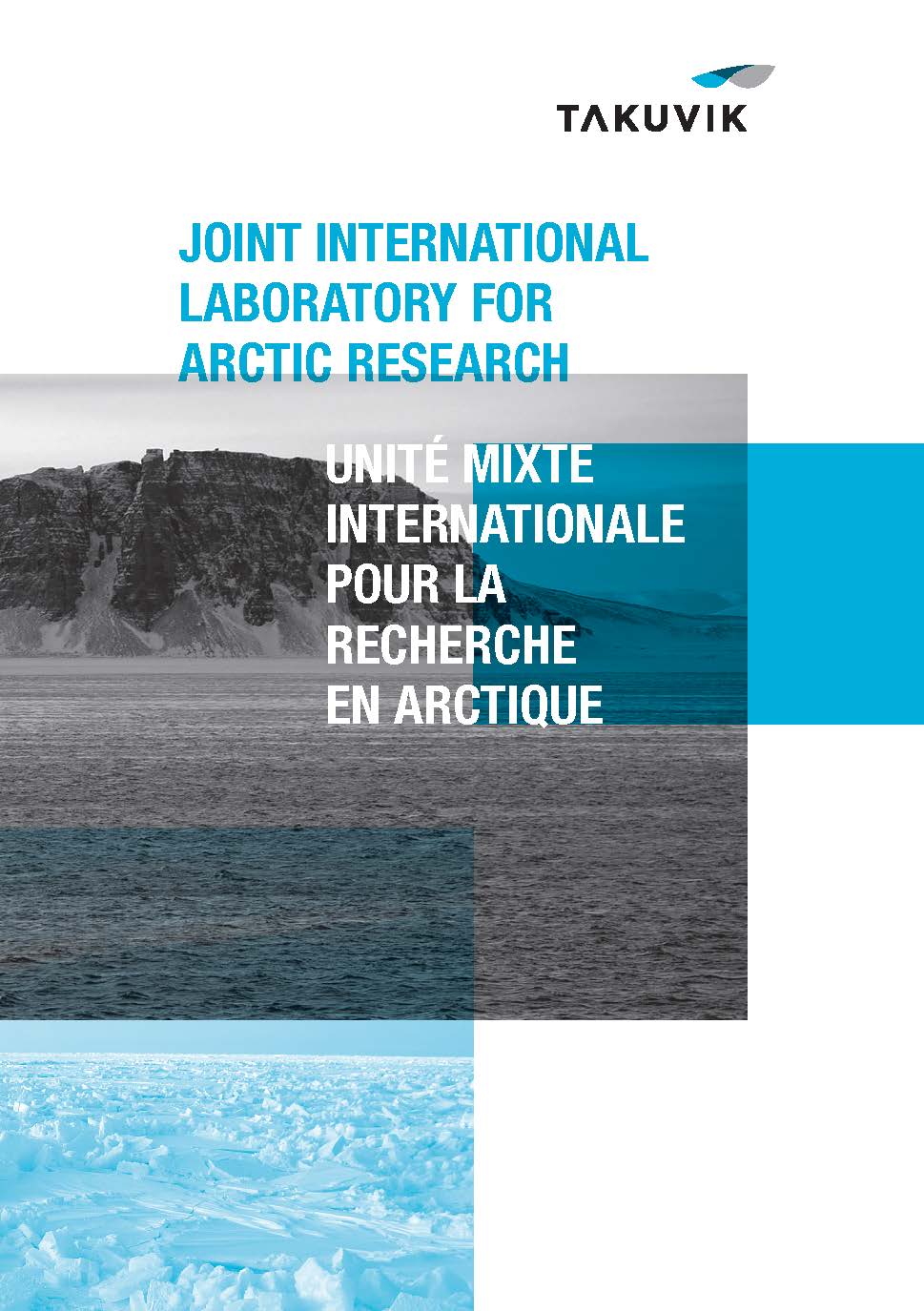 November 2015
Welcome to Johann Lavaud, a Chargé de Recherche at CNRS and an Adjunct Professor in the Biology Department at Université Laval! At Takuvik, Johann will develop studies on the regulation of the photosynthesis of phytoplankton and ice algae diatoms in relation to climate change.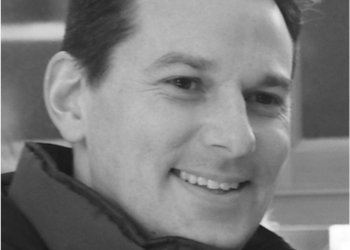 September 2015
One of our PhD students in Oceanography, Jordan Grigor, introduces you to the work he develops on "some of the less well-known, but vitally important animals in the Arctic Ocean, and tell you why studying them is more critical than ever!".
March 15 - July 15 2015
The 2015 Green Edge field campaign is currently operated from an icecamp on landfast ice near Qikiqtarjuaq, Nunavut (67° 29.23N, 63° 38.00W). The camp was set up in mid-March and snow, ice and water column processes will be continuously monitored until ice melt in late June - early July. The captains of the sailboat LeVagabond, are our main interlocutors in Qiqiktarjuaq: they act as an essential relay with the Inuit community. Thus the village school will host scientific laboratories, and the local population will greatly assist in the establishment and development of the ice camp.
Follow the Greenedge 2015 ice camp operations on our blog.

February 2015
Now in their second winter in Qikiqtarjuaq, Eric Brossier and France Pinczon du Sel and their daughters Leonie and Aurore continue to live on their sailboat "Le Vagabond" in the sea ice. This is the family's fourth winter in Nunavut, first living on the ice off Grise Fiord for two winters. This year's scientific program includes a study of the algal bloom for Takuvik. In the framework of the Green Edge project, research equipment is actually shipping to Qikiqtarjuaq, thus permitting the Takuvik team to start their scientific experiments from March to July 2015. The local newspaper published a paper about Eric and France activities.
January 2015
The findings of a study conducted by a team of researchers from the International Joint Laboratory Takuvik including Mathieu Ardyna doctoral student in oceanography, and Marcel Babin, director of the laboratory, are regarded as one of the ten discoveries of Quebec year by Québec Science magazine. The results of their research have also been published in Geophysical Research Letters. The current global warming, mild temperatures and reduced ice cover allow one second phytoplankton bloom in the fall in the Arctic Ocean. You could consult the list of newspapers about this topic.
December 2014
A Canadian/French consortium, coordinated by Takuvik researcher Florent Dominé, with the support of the BNP Paribas Foundation, is conducting a project – Acceleration of Permafrost Thaw (APT) by Snow-Vegetation Interactions – designed to study the impact of climate change on the accelerated thawing of permafrost. On December 3, media representatives were invited to visit the Takuvik laboratories and to cover the signing of an agreement between the BNP Paribas Foundation, Université Laval and the Centre national de la recherche scientifique (CNRS).
Diaporama :

Credit-photos: @ Marc Robitaille
Credit-music : @ Bill Elliott Swing Orchestra – Streamiliner
November 2014
On November 4, Takuvik Joint International Laboratory received the President of the French Republic, Francois Hollande, accompanied by the Minister of Foreign Affairs and International Development, Laurent Fabius and the Minister of Education, Higher Education and Research, Najat Vallaud-Belkacem. The event was an opportunity to present the research being conducted conjointly by Canada and France in northern Quebec. Marcel Babin, Takuvik's Director and the holder of the Canada Excellence Research Chair in Remote Sensing of Canada's New Arctic Frontier, pointed out that approximately 140 scientists are currently involved in Arctic research. In front of the audience of oceanographers and continental researchers, he explained that the focus of the research collaboration is to improve our understanding of the consequences of climatic and anthropogenic disturbances on marine and terrestrial ecosystems and geosystems in the Arctic. President Hollande also got a chance to see new observation technologies, such as an underwater glider, which collects deep sea data autonomously. This event was particularly symbolic because Marcel Babin's laboratory was presented as the flagship of French research teams abroad.
Video :

Diaporama :

Credit-photos: @ Marc Robitaille
Credit-music : @Vivaldi, Violin Concerto In F Minor, Op. 8_4, RV 297, The Four Seasons (Winter) - 3. Allegro
May-June 2014
Nine members of the Takuvik team left Dutch Habour, Alaska on the 2014 Arctic Spring Expedition aboard the USCGS Healy, collaborating with Dr. Kevin Arrigo's team (Stanford U.). They sampled both the water column and sea-ice above the Chukchi Sea shelf in an attempt to better understand the massive blooms of phytoplankton observed beneath the ice. The overall goal of this mission was to understand the spatial and temporal distribution of phytoplankton living below the ice and the factors that control their growth such as light passing through ice, nutrients, circulation of the water masses, concentrations of algae ice, browsing, etc. Sampling took the form of ice coring, deploying phytoplankton and zooplankton nets, pumping water for DMS, collecting water with the rosette for studying marine biogeochemistry, using the Imaging FlowCytobot (IFCB) and LOKI (Lightframe On-sight Keyspecies Investigation) to obtain images or videos of phytoplankton zooplankton, as well as making acoustic measurements (Mid-trophic Automatic Acoustic sampler, MAAs) and obtaining optical data.
Scientists and cruise :
Nature and landscapes :

Credit-photos: @ Pierre Coupel / Credit-music : @ Eddie Vedder - Long nights @ Asa - Jailer
April 15-16 2014
The 4th Annual Meeting of Canada Excellence Research Chairs "At the forefront of research and innovation" was held at Pavillon Alphonse-Desjardins and Maurice Pollack - Université Laval . The university community was invited to attend conferences by the CERC chairholders, all of whom are global leaders in their domains of expertise. The overview of the Canadian scientific achievements was divided into four themes: photonics and quantum physics, oceanography and a Arctic systems, health, and natural resources and energy.
March 2014
Research equipment arrived in Qikitarjuak, thus permitting the team of the French research schooner Vagabond, our scientific collaborator, to start their scientific experiments.
Credit-photos : @ Éric Brossier / Credit-music : @ My Bubba & Mi - After you, @ Bjork - Ging-glo
January 7-10 2014
The captain of the French research schooner Vagabond, Eric Brossier, is scheduled to visit Takuvik in order to prepare further scientific activities in the Arctic. Public activities are being planned. A film "Sur le grand océan blanc" is going to be shown at the Musée de la civilisation, Friday 10 January, 2014, at 7 PM.
November 10-16 2013
The French research vessel Tara and the crew of Tara Oceans Polar Circle are scheduled to be in the port of Québec. Public activities are being planned.
You can dowmload the press release and consult the facebook event.
July 26 2013
Several members of the Takuvik team left Québec City on the 2013 Amundsen Expedition
View photos from leg 1A!
Credit-photos: @ Pierre Coupel / Credit-music : Sigur Ros - Sæglópur

View photos from leg 2A!



Credit-photos: @ Pierre Coupel / Credit-music : C2C Tetra - Happy
June 3-6 2013
The French Arctic Initiative's inuagural symposium entitled Arctic: the major scientific issues was held June 3-5, 2013 at Collège de France, in Paris. It was followed, on June 6, 2013, by a day of reflection on future prospects for the Arctic and, in the evening, public event at l'Institut Océanographique.