Inge
Deschepper
Ph.D Doctorat interuniversitaire en océanographie
Phone :
Fax :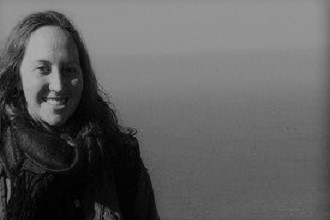 EDUCATION

2016- present: Laval University, Québec (Québec), Canada
Ph.D Doctorat interuniversitaire en océanographie
2014-2016: EMBC+ Master's Program, University of Ghent (Belgium), University of Pierre et Marie Curie (France), Galway Mayo Institute of Technology (Ireland), Bremen University (Germany), University of Algarve (Portugal), University of Oviedo (Spain)
M.Sc. In Marine Biodiversity and Conservation
2013: University of Cape Town (UCT), Cape Town, Western Province, South Africa
B.Sc (Honours) in Ocean and Atmospheric Science
2010- 2012: University of Cape Town (UCT), Cape Town, Western Province, South Africa
B.Sc- Majoring in Ocean and Atmospheric Science, Marine Biology and Environmental and Geographical Science
On Dean's list in 2010 and 2011 with Performance Scholarships awarded in 2010 and 2011
1996- 2009: Sacred Heart College, Johannesburg, Gauteng, South Africa
National senior certificate
WORK EXPERIENCE

21 April- 6 June 2015: Micro-Internship, National Institute of Biology, Marine Biology Station, Piran, Slovenia
Investigation on the spatial distribution of micro-plastics in sediments and mussels communities
2013-2014: SANAE53 and Scientific Research Cruise, SA Agulhas II
May 2011- February 2012: Butler's Pizza (part time), Newlands, Western Province, South Africa
Telephone operator- take orders, ensure correct pricing and solve queries and complaints of customers
2011 Mid-year Vacation: Private tutoring (part time), Johannesburg, Gauteng, South Africa
Tutor- Worked with grade 5, 10 and 12 students to improve their Mathematics, Geography, English and Afrikaans understanding
2011- Young in Prison (YIP) Program (Volunteering), Western Cape, South Africa
Worked with sentenced juvenile boys to show the appreciation of working and the end benefits, through planting vegetable gardens and fixing play areas.
2010 Mid-year Vacation: Greenside Café (part time), Johannesburg, South Africa
Temporary manager and waitress for six weeks
2008- Mozambique Church Tour (Volunteering), Maputo, Mozambique
Worked with women within a poor community by showing them bead work and teaching the importance of personal health care
LEADERSHIP POSITIONS

2011-2012 and 2012-2013 - University of Cape Town Underwater Club Committee
I was an Equipment Officer that ensured that scuba diving gear was well kept, rented and returned and helped to organize equipment needs for courses run and events held, like DIVER24 and CleanDIVER, by the UCT Underwater Club
2009- Sacred Heart College Learner Leadership Council (LLC),
I was elected onto the LLC into the Environmental committee. Our duties were to help put in place a sustainable recycling program and vegetable gardens as well as stand as role models to younger students and help the teachers in any way needed.
CERTIFICATIONS

April 2014- PADI Divemaster Qualification, UCT Underwater Club
May 2013- Commercial Divers license- Class IV, Western Province, South Africa
May 2013- Emergency Care Level One Certification, Western Province, South Africa
February 2012- PADI Rescue Diver Qualification,
Emergency First Response certificate and emergency situation control training
2008- Intermediate Foundation (Ballet),
First senior level ballet qualification in Cechetii Ballet training
AWARDS AND ACHIEVEMENTS

2013- Class Medal Award for B.Sc (Honours) in Ocean and Atmospheric Science- Course SEA4001W
2013- Merit Award for Club Administration for the UCT Underwater Club from 2012 to 2013
2013- Club of the year awarded to the UCT Underwater Club- Committee member
2012- Class Medal Award- SEA3003F Physical Oceanography
2011- Golden Key International Honour Society (membership number: 7472578)
2011- Freedom Swim (Cadiz extreme swimming),
Swam in a team of three for a total of 10.5km around the rocks at Big Bay, Cape Town, for the Cadiz extreme (Ice) swin
SKILLS

Mathematical Modeling: I have worked with the Apex Predator ECOSystem Model (APECOSM) with Dr. Olivier Maury during my B.Sc. Honour thesis work to try and see the effects of active and passive movement on the distribution of marine pelagic organisms. I have worked with Ichthyop IBM model and analysis on Matlab. I have done a modeling course for three weeks in France through the University of Pierre et Marie Curie in December 2015. I have also worked on the Lagrangian particle tracking model Ichthyop for my masters thesis.
Organization: The Underwater Club Equipment officer is required to organize the availability of equipment for every event and course run by the Underwater Club. This requires the skill to coordinate between committee positions for and during events.
Leadership: being elected onto the LLC meant that one had to take up a role model position and help younger students.
Communication: A UCT Underwater Club Equipment Officer is required to be able to communicate with the committee and the members. Butler's Pizza required one to communicate clearly to the customers and to relay information clearly if complications occurred. Having two home languages, English and Afrikaans, helped in the customer service industry.
Teamwork: The Underwater club Committee requires the ability to work as a team to organize events and to coordinate different sectors of the club. The Learner Leadership Council requires teamwork to achieve successful events and program's put into place and to accommodate different aspects of each goal. The YIP Program encouraged team work to coordinate and manage preparing and planting of the vegetable gardens.
Time Management: Undertaking a triple major and being on the UCT Underwater Club committee (2012) required me to manage my time sufficiently to meet my course requirements and committee duties. This also occurred in 2011 with managing my part time Butler's job and academic requirements.
Research and Analytical skills: A science graduate training requires research essays based on readings and practical work. This builds analytical skills as one is required to extract relevant information from sources and apply it to the topic of research.