Georg
Lackner
PhD Student
Phone : 418-656-2131
Fax : 418-656-2339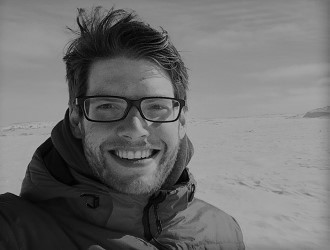 Education:
Bachelor (2010-2013): Technical University of Munich (Germany)
Master (2013-2016): Technical University of Munich (Germany)
Exchange Semester (2015): Uppsala University (Sweden)
PhD (2017-present): Université Laval (Canada); Topic: Analysis of Water and Energy Budgets in a Subarctic Experimental Watershed in Northern Quebec, Canada
Research interest
Arctic energy balance
Arctic water balance
Eddy covariance
Snow physics
Past experience:

Oct. 2015 - Jan. 2016: Master thesis at Max Planck Intitute for Astrophysics, Munich; Topic: Analysis of Satellite Galaxies and their Distribution around Bright Isolated Galaxies with the Millennium Simulation
Mar. 2013 - Aug. 2013. Bachelor Thesis at Max Planck institute for Physics Munich : Topic : Optimization of the Search for Supersymmetry in Multileptonic Final States with the ATLAS Detector at the LHC.