Vani
Mohit
Microbial ecology
Phone : 418 656 2131 ext. 17670
Fax : 418-656-2339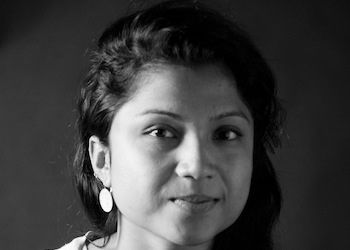 Education
Ph.D Oceanography (2009 – 2014), Laval University, Quebec, Canada.
MSc Limnology (2007 – 2008), Uppsala University, Sweden.
Postgraduate certificate Sustainable Environmental Management (2006 – 2007), University of Mauritius – University of Technology, Mauritius.
BSc Biology with specialisation in Aquatic Sciences (2003 – 2006), University of Mauritius, Mauritius.
Other Research Experience
Intern (NASA Planetary Biology Internship Programme), NASA AMES Research Centre, California, USA.
Student Work Experience Programme (SWEP) Trainee, Mauritius Oceanography Institute, Mauritius.
Research Interest
My research interests lie in the field of microbial diversity and ecology. I am particularly interested in the interactions between microbial communities, mainly prokaryotic and viral communities with their environment. Over the course of my graduate studies, I have also developed an interest in nitrogen cycling by prokaryotic communities in various types of systems, including microbial mats. The aim of my ongoing research is to understand the ecology of arctic lake microbes mainly via omics approaches.
Publications
Mohit, V., Archambault, P. and Lovejoy, C. 2015. Resilience and adjustments of surface sediment bacterial communities in an enclosed shallow coastal lagoon, Magdalen Islands, Gulf of St. Lawrence, Canada. FEMS Microbiology Ecology, DOI: http://dx.doi.org/10.1093/femsec/fiv038.
Mohit, V., Archambault, P., Toupoint, N. and Lovejoy, C. 2014. Phylogenetic differences in attached and free-living bacterial communities in a temperate coastal lagoon during summer, revealed via high throughput 16S rRNA gene sequencing. Applied and Environmental Microbiology, Vol. 80: 2071 - 2083.
Toupoint, N., Mohit, V., Linossier, I., Bourgougnon, N., Myrand, B., Lovejoy, C., Olivier, F., and Tremblay, R. 2012. Effect of the biofilm age on Mytilus edulis settlement. Biofouling, Vol. 28: 985 - 1001.
Beier, S., Mohit, V., Etterna, T.J.G., Östman, Ö., Tranvik, L. and Bertilsson, S. 2011. Pronounced seasonal dynamics of freshwater chitinase genes and chitin processing. Environmental Microbiology, Vol. 14: 2467 - 2479.
Beier, S., Jones, C.M., Mohit, V., Hallin, S. and Bertilsson, S. 2010. Global phylogeography of chitinase genes in aquatic metagenomes. Applied and Environmental Microbiology, Vol. 77: 1101 – 1106.
Mohit, V. and Appadoo, C. 2009. Characterization of forest structure and an assessment of litter production, accumulation and litter-associated invertebrates in two naturally occurring Rhizophora mucronata stands in Mauritius. University of Mauritius Research Journal, Vol. 15: [Online Publication].